We Buy Your Dream Home for CASH, and Give You a GUARANTEED OFFER for Your Current Home!
*Using our money, we make you a CASH buyer so you can win the bid and get the best deal on your new home! We will also give you a Guaranteed Offer on your current home so you won't miss out on your dream home and so you don't have to move twice!
The Joel Roberts Team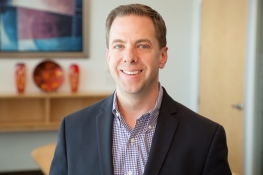 Get TOP DOLLAR for your home, Plus a GUARANTEED OFFER!!!
IF YOU NEED TO SELL, our unique approach has already worked for over 2,000 of our clients! We get you direct access to all of the BUYERS in your area and will help you sell for TOP DOLLAR all while protecting your interests throughout the process. We already have a huge database of over 12,000 active buyers waiting for your home to come on the market! Your home will also be listed on over 70,000 websites, and will be marketed to thousands of agents and get local as well as national/international exposure. We hunt down the buyers who will pay you the most for your property!
IF YOU ARE PURCHASING A PROPERTY, we help you by sending you all of the BEST PROPERTIES up to 2 WEEKS before they hit most websites (and many properties that don't show up online). This includes all FORECLOSURES! Being the first to know about all of these properties is important as the best properties usually sell before they hit the internet! Plus, whether you are buying or selling OUR TEAM WILL PAY CLOSING COSTS UP TO $15,000!
We are consistently one of the TOP REAL ESTATE TEAMS in GEORGIA and have already sold over $700 million in property. We focus on PERSONALIZED service and each member of our team specializes in specific markets to make sure you are matched with the local expert. Whether you are buying or selling a home that is $100,000 or $10+ Million, we have the experience to handle your transaction and get you results!
We are passionate about assisting our clients sell their current home, find their perfect new home and the excitement that comes from knowing we were a part of making their dream come true. I hope we can put our experience to work for you!
Call me today at 404-316-3295, or email at JoelRoberts@KW.com.
*Terms and Conditions may apply.
Get your property sold for TOP DOLLAR plus get a GUARANTEED OFFER!
Devotion to Market Our Listings
89% of buyers use the internet to search for homes in today's market. Internet marketing is vital in getting your property exposure and being able to reach out to a larger audience of potential buyers. We have an online marketing plan for all of our listings, along with the traditional marketing. Our online marketing plan for our listings include Single Property Websites, Virtual Tours, Listing Flyers, Craigslist Ads, ActiveRain Blogs, Showing Feedback System, Listing Syndication, Social Networking. Leads generated from the listing's online marketing are captured into a Lead Management System for immediate response to potential buyers.